About Us
The Budva Trails app is a must-have for hikers and outdoor enthusiasts visiting Budva, Montenegro. With detailed maps and descriptions of the best trails in the area, users can easily find the perfect route for their ability level and interests. The app also includes GPS tracking location, so users can keep their friends and family updated on their progress.
In addition to providing information about the trails, the Budva Trails app also includes a wealth of information about the landmarks and points of interest along the way. With descriptions, history, and photos of each location, users can learn more about the area and discover new places they may not have otherwise known about.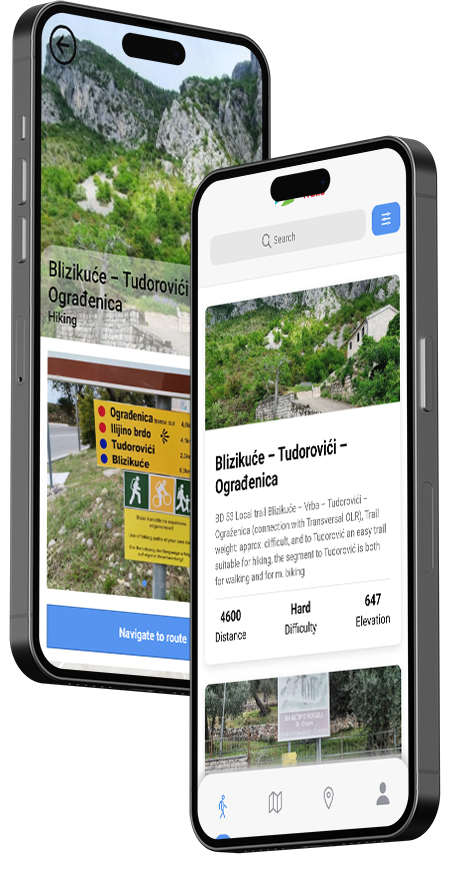 The app is user-friendly, with detailed maps and descriptions of trails
The app also includes a notification feature that alerts users when they are approaching a point of interest along their chosen route. This is a great way to make the most of your hike and ensure that you don't miss any of the hidden gems along the way.
Finally, the Budva Trails app includes a photo gallery where users can view pictures from hikes. Whether you are an experienced hiker or just looking for a new way to explore the city, the Budva Trails app has something for everyone.